Opportunity
Indonesia's Binus University is a private learning and research institute which was founded in Jakarta in 1981. Today the organisation hosts over 28,796 undergraduates, known as Binusians, and is expanding to offer high quality education programs across the region.
The Alam Sutera Campus is an innovatively designed learning facility centred around a 22 storey main building which has now become a landmark of the South Tangerang skyline. Developed by Total Bangun Persada, a private construction company, and opened in October 2014, the campus was developed with energy efficiency and a cohesive learning experience in mind.
As a result of developments to the nation's electric grid supply, the quality and reliability of power on the island of Java has improved in recent decades. However, with power outages still a common occurrence Binus University needed to guarantee a reliable source of standby power to the campus which covers a total of 60,000 square metres.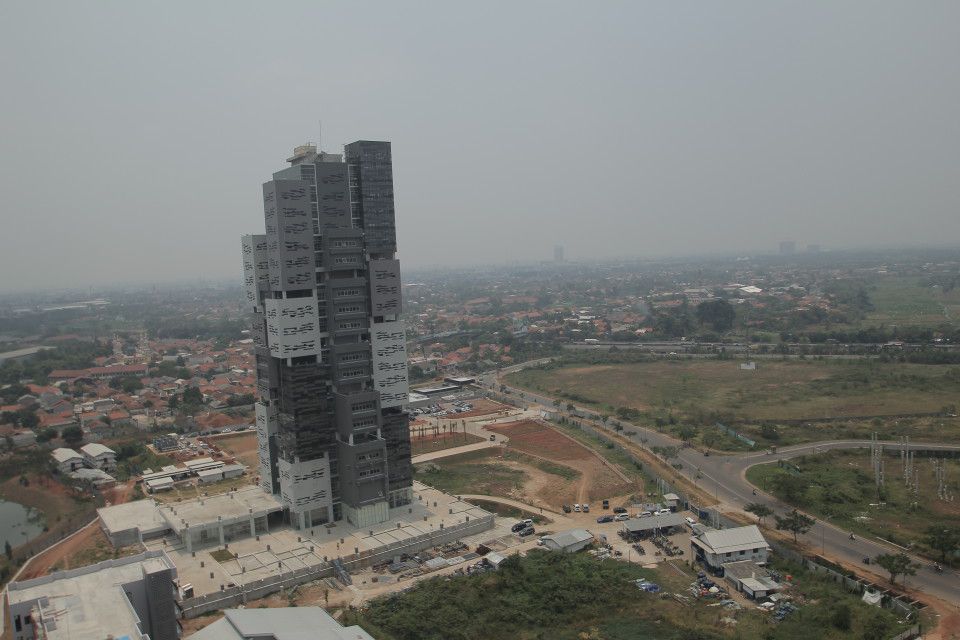 Perkins steps up
Since 1976, PT Traktor Nusantara has been the Perkins distributor for Indonesia supplying engines, local expertise and aftermarket support to hundreds of Original Equipment Manufacturers (OEMs).
With low running costs and quick startup high on the university's list of requirements, the 4012-46TWG2A was selected for installation in a 1250 kVA generator set, located on the campus grounds. In the event of a power failure from the main supply, the generator set is called upon to support the campus' critical functions including an onsite bank, a photography studio and a library as well as a number of classrooms and laboratories.
With noise control a factor, PT Traktor Nusantara was able to achieve sound attenuation to a level of less than 80 dB through engineering work to the canopy in which the engine is housed.
4000 Series provides results
The 4012-46TWG2A has outstanding power-to-weight ratio resulting in exceptional fuel consumption. In addition, the engine is designed to meet major international standards in producing low gaseous emissions for cleaner operation. It is therefore the ideal choice for the environmentally conscious campus ethos which Binus hope to sustain.
Equipped with a tropical cooling system to maintain efficiency in high ambient temperatures, the 4012-46TWG2A performs well in the application whilst fulfilling the promise of a low cost of ownership.
"We have a great relationship with Perkins; we are very pleased with the maintenance contract and competitive rates for aftermarket service"
Addy Kusumah, marketing manager PT Traktor
---
Fast facts
Prestigious Indonesian university chooses the Perkins® 4012-46TWG2A to provide standby power for a new campus facility
Customer: Binus University Alam Sutera Campus
Location: South Tangerang, Baten, Indonesia
Engine specification: 4012-46TWG2A
Applicaiton: Standby
Date of installation: 2014
Average running hours: Up to 100 hours per year