Opportunity
UZA is a leading centre for patient friendly clinical care, high quality academic education and ground breaking scientific research with a major international element. The hospital first opened its doors to patients in 1979 and today it has 27 different wards housing 573 beds. On a yearly basis 530,000 patients visit UZA; a 24 hour operation which has a critical need for a reliable source of standby power.
Perkins steps up
In 2007 Perkins customer E. Van Wingen (EVW) was awarded a contract for the first stage of the project at UZA. This involved designing an emergency power system to maintain the supply in the event of a mains power failure.
Two Perkins 4012-TAG3A engines equipped with gas exhaust silencers were chosen for the task, a decision based on the engine's superior performance parameters including higher power density and greater load acceptance.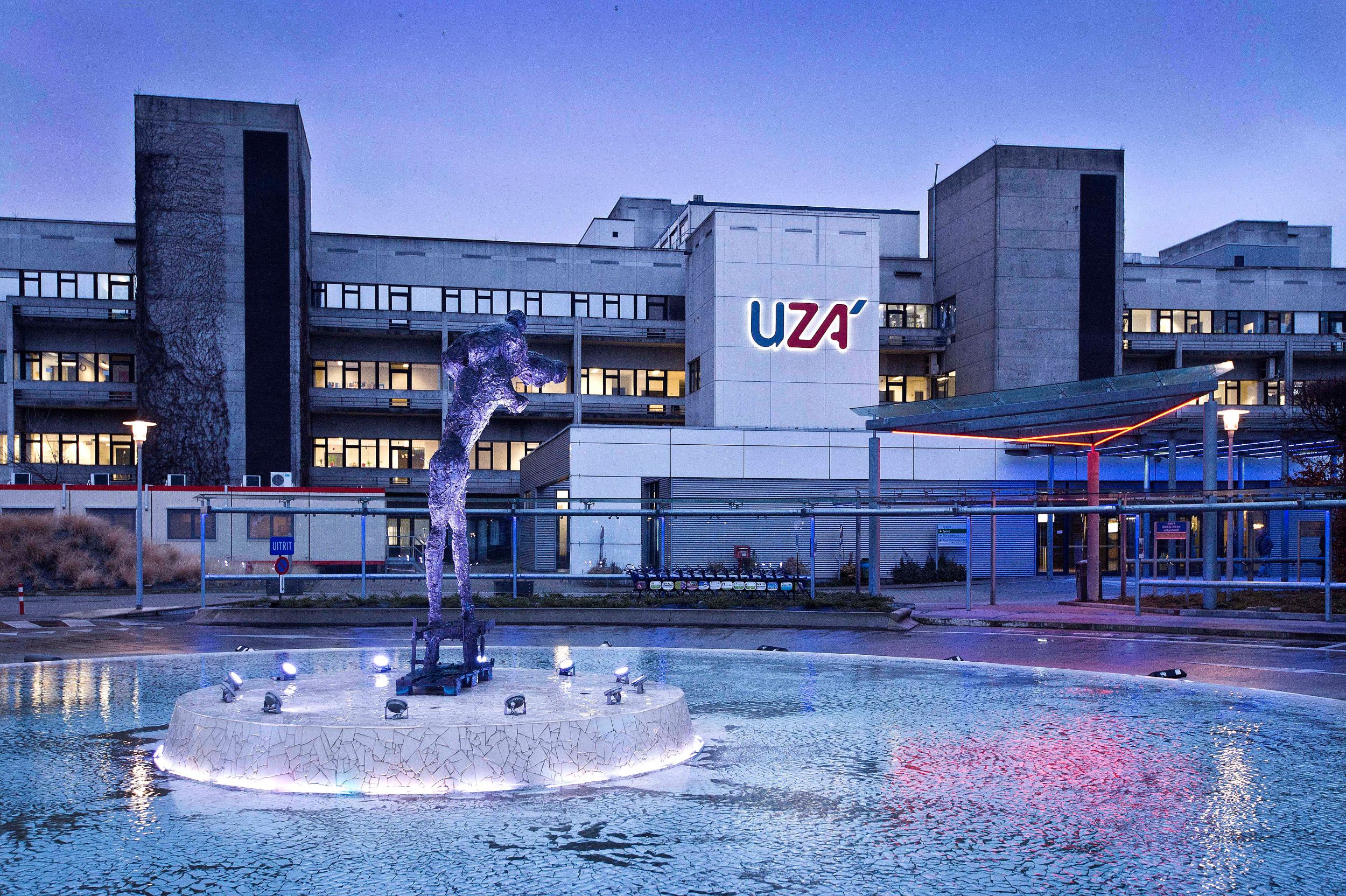 Photograph of Antwerp University Hospital (UZA) by Jan Locus
The emergency power system supplies a total of 2 x 1650 kVA net available power, with the 400 V from the generator set converted using a voltage step-up transformer into 15 kV, corresponding with the incoming grid power.
Conversely, downstream the 15 kV of grid or generator set power is converted into 400 V by means of a step-down transformer to prepare it for consumption.
"The many years of close cooperation between E. Van Wingen as an OEM and Perkins was a key success factor for this high-end project."
Heleen Verhamme, sales engineer at E. Van Wingen
EVW is well placed to meet the needs presented by UZA having supplied generator sets equipped with Perkins 4000 Series engines to the electric power generation market for many years. When the opportunity arose to expand the capacity for power generation at the hospital it was Perkins which once again met the specification with the installation of an additional 4012-TAG3A in an EVW generator set, further safeguarding the supply of power.
4000 Series provides results
The results of Perkins presence at UZA are self-evident; today the hospital can continue to provide its services with confidence in the reliability which a Perkins powered generator set brings. The premium design and specification features of the 4012-TAG3A provide economic and durable operation as well as exceptional power-to-weight ratio, improved serviceability, low gaseous emissions, overall performance and reliability essential to this application, and the wider power generation market.
---
Fast facts
One of Belgium's most important training and research hospitals relies on the Perkins® 4012-TAG3A for a dependable power solution
Customer: Antwerp University Hospital (UZA)
Location: Edegem, Antwerp, Belgium
Engine Specification: 3 x 4012-TAG3A
Application: Standby power
Date of Installation:
2007 (2 x 4012-TAG3A)
2012 (1 x 4012-TAG3A)
Average Running Hours: Up to 200 hours per year