The latest model of Porter ETUV's Orchard Boss tractor features a 125 hp (93 kW) Perkins® 1100 Series engine package, designed in conjunction with Porter to achieve the specific performance needed by growers. This gives the new tractor very quiet and reliable performance with great fuel economy.
This model, the second-generation Orchard Boss, offers a purpose-built, low profile design for a wide variety of uses such as spraying, sweeping, and mowing in the tight operating environments found in most orchards. With a height of 67 inches, this highly specialized tractor has the power to easily pull and operate numerous attachments for use in orchard harvesting and maintenance, but with minimum impact to low branches. It also provides carbon filtration in the cab for operator comfort and safety.
OEM partnerships are key
Over the past five years, Perkins distributor Perkins Pacific has worked closely with Porter on application engineering and the design of the power system. Perkins Pacific's application engineers and sales team worked directly with Porter to meet emissions standards, operating targets, and temperature goals.
"Our team works closely with OEMs, from design through production, to provide creative solutions to their equipment power system needs. This allows us to help OEMs improve performance and emissions outcomes for their equipment."
Andy Machin, vice president of Perkins Pacific
Perkins Pacific then worked with Porter for onsite testing and adoption of the engine, evaluating its performance prior to production to ensure the Orchard Boss exceeds operating needs.
Jason Misner, principal of Porter ETUV said: "Working with Perkins Pacific has been a great experience. We are proud to have Perkins Pacific as our engine provider. When others said 'no,' Perkins Pacific stepped up and provided us with a great engine for our needs. Since then, our relationship has grown into a great team and I look forward to a promising future."

---
1100 Series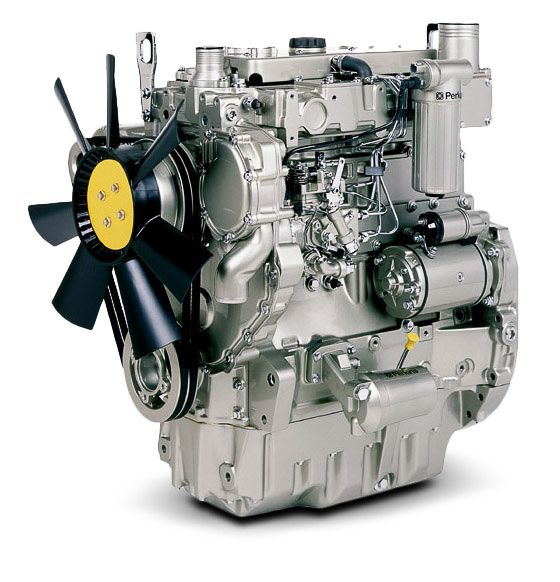 From the 3 cylinder 1103 range to the 6 cylinder 1106 range, this is a series of engines that gives unparalleled performance. The engines have exceptional reliability and low cost of ownership. Their trusted performance is borne out of thousands of hours of validation in the real world, working with agricultural, construction and electric power providers who value our reputation and expertise.
Learn more