Long-lasting relationships and a collaborative way of working are at the heart of the Perkins approach.
Its 52 year relationship with Lindner, the Austrian manufacturer of specialist tractors, demonstrates this ethos in every respect.
Producing what UK publication Farmers' Weekly has called 'the Rolls-Royce of the small tractor world', Lindner made its name as specialists in all-wheel-drive through the production of the first four-wheel-drive tractors in Austria.
Then, just as today, Lindner manufactured special vehicles are renowned thanks to their crosscountry mobility, compact and sturdy construction and their high-quality components. The sturdy construction that is required to operate reliably in an Alpine landscape has proved advantageous in numerous other applications.
Based in Kundl in the Tyrolean region, Lindner is a family-owned business that has seen four successive generations steer the company to its present prosperity where 50 percent of its production is exported and it enjoys a 14.1 percent share of its home market.
And Perkins has contributed to that achievement, as marketing and export director David Lindner generously points out: "The outstanding performance and reliability of Perkins engines are definitely responsible for a great share in Lindner's success as a European tractor manufacturer."
Lindner began life in 1946, when Hermann Lindner started manufacturing transportable highland gang saws and woodworking machines he designed himself on an old workbench.
Two years later, his company produced its first tractor, a hand-built model that was launched at the Vienna autumn fair of the same year. The 10 kW (14 hp) model proved popular, even though many other tractor manufacturers believed that is was "nonsensical to want to produce tractors in Tyrol".
These first tractors were powered by Warchalowski engines and then Jenbacher-motors in the "JW15" model but Lindner developed its own engines to overcome issues of delivery reliability. These then powered the "BF"-models, which stands for "BauernFreund", or "Farmers' Friend".
Lindner made its great innovation in 1953, when it developed the first ever four-wheel drive tractor in Austria. This innovation was, in many ways, the springboard for the success of the modern business. Certainly the features that made the original tractor such a step forward in agricultural engineering are still appreciated today.
Four-wheel drive is far gentler on the land, applying far less pressure per inch than its two-wheel drive equivalent, and far safer because each wheel has independent braking. It is also far more effective in front loader work, an advantage that is still valued by farmers.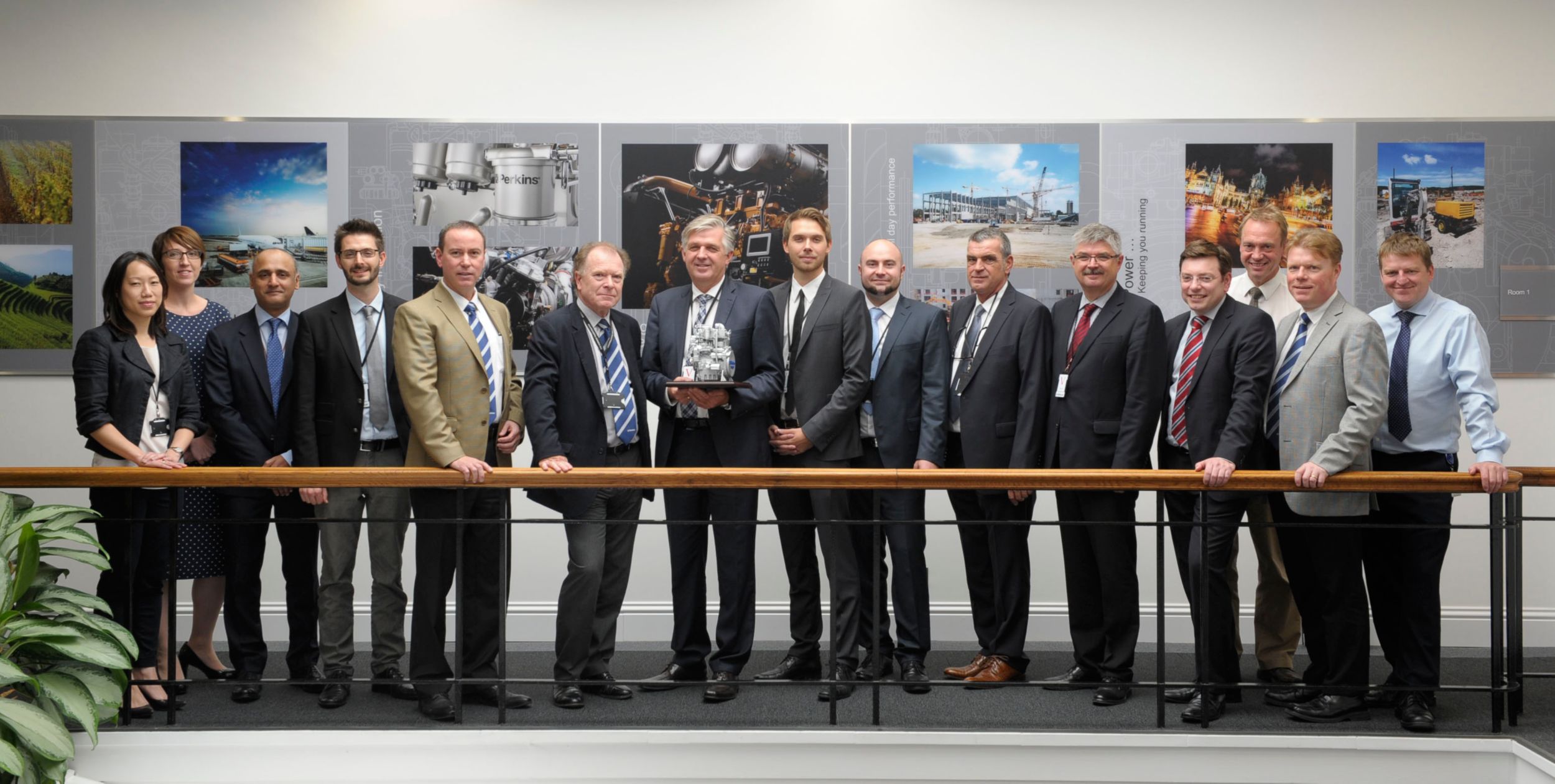 The new model's success led in part to the company expanding and moving into new premises in 1956, producing around 70 tractors a month, mainly for domestic customers, but also for export to Spain, France and Italy. Just two years later this figure had more than doubled to 200.
But Lindner could not boost the power output of its own-brand motors above the 30 kW (40 hp) - at a point when the market was demanding more powerful engines. Lindner's own dealership network encouraged the company to consider Perkins as its engine supplier, as the Perkins brand had earned a strong reputation throughout Europe as a competent and reliable partner.
Initially, Lindner worked with the Austrian Perkins-Importer ÖFAG in Salzburg, under the personal stewardship of the owner, a Mr Pölz. The first fruit of this collaboration was a new 33.5 kW (45 hp) tractor, the BF45, which was launched in 1963 and, thanks in part to the good performance and innovative cooling system of its Perkins engine, became very popular.
But Lindner continued making is own engines for the smaller models until 1972, when it started dealing with Perkins in the UK rather than through the Austrian dealership and used Perkins engines exclusively.
Since then Perkins and Lindner have built a relationship that has overseen the development of the popular Geotrac and Lintrac models, powered variously by Perkins® 400, 1100, 850 and 1200 Series engines. One of the major ingredients behind the success has been Perkins ability to meet Lindner's key criteria of good fuel consumption, high productivity and the ability to work in the demanding alpine environment.
Today Lindner is firmly positioned as the premier Alpine tractor brand and Perkins supplies the very latest emissions compliant engines, with engine powers right up to 99 kW (133 hp), massively more powerful than the 33.5 kW (45 hp) of that first model.
Now the company's expertly trained staff produce around 1,500 vehicles per year.
Since first manufacturing the BF45 way back in 1963 Lindner has built more than 55,000 tractors and transporters with Perkins engines – and confidently expects to manufacture yet more, as David predicts. "The company and family Lindner is looking forward to the next 50 years of successful partnership with Perkins," he says.