Perkins marine diesel auxiliary engines have been supplied to four RAmparts 3200-CL tugs built by Cheoy Lee Shipyards Ltd, Hong Kong.
Multico Power Drive Pte Ltd, the distributor for Perkins marine engines in Singapore, has supplied two Perkins® 6TWGM engines to each of the following tugs; Hawksbill, Flatback and Loggerhead and Limin ASD 55. Each tug is 32m L.O.A. and built to Lloyds' requirements with special notations.
The Perkins 6TWGM is part of the 1006 Series. It is a turbocharged vertical inline six cylinder, six litre engine and is one of a family engines that range from 39.5 to 161 kWm. The engines come with a 500 hour service interval and offer clean, quiet and smooth operation, with excellent fuel economy. The FASTRAM combustion system incorporates an enclosed breather system, this makes the engines operator and environmentally friendly with low noise, rapid startability and low emissions.
"This project required 140 kVA, 112 kW, 415V, 3 phase, 50 Hz. The 6TGWM was a perfect fit for their requirements in terms of auxiliary power needed, the space available and the delivery time. The operators of these tugs need the reliability that Perkins has to offer, and they are pleased with the result."
MT Lim, deputy general manager at Multico
Caterpillar, which acquired Perkins in 1997, has also played a significant role in the project, supplying both the propulsion and auxiliary power on board the RAmparts 3200-CL tugs. In addition to the Perkins 6TWGM auxiliary engines, each tug is equipped with a pair of Cat® 3516 diesel engines rated at 2682 bhp at 1600 rpm.
During sea trials the tugs met and exceeded performance expectations with a full running speed of 13.4 knots and a bollard pull of 71 tons. The tugs have an operating crew of up to 10 people, with cabins for the Master and Chief Engineers as well as four double cabins for the remaining crew.
Perkins marine propulsion and auxiliary engines are distributed through Multico Power Drive Pte Ltd in Singapore.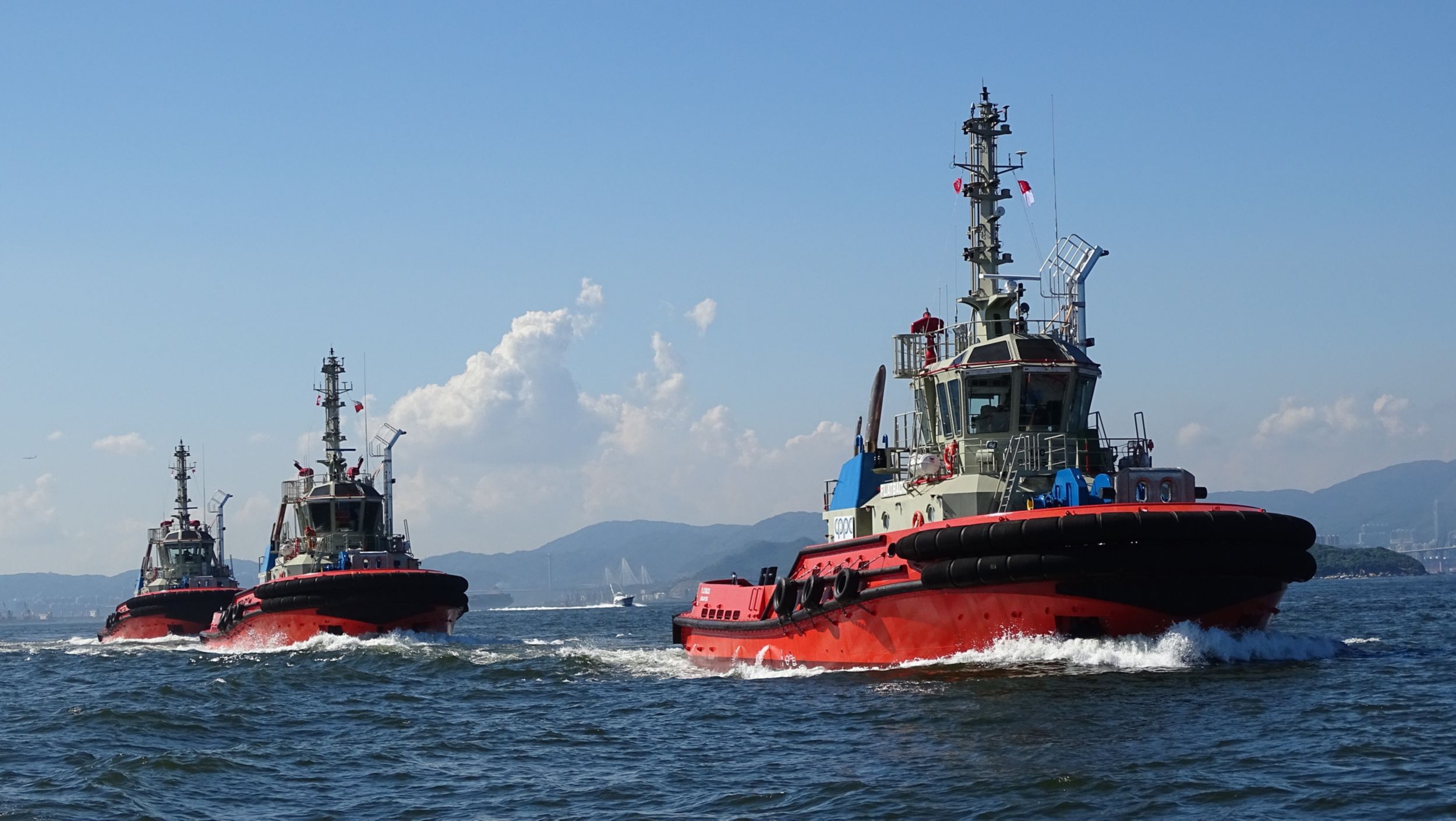 Flatback leading the flotilla
---
Perkins Marine
Perkins marine products provide propulsion for small pleasure craft, high-speed powerboats and commercial craft, including fishing vessels, dredgers, pilot boats and tugs.
Learn more