Perkins new Diesel Engine Oil has proved its worth in recent trials in the telecoms industry.
The new oil was specified for Perkins engines powering telecom towers and linking stations providing prime power. Including both large and small engines, and a wide variety of models from the 400 Series right up to the larger 2000 and 4000 Series models.
Real-world feedback
According to Ralph Medora, managing director of Mayphil, Perkins distributor for the region, the trials were deemed to be an overwhelming success.
"Feedback from the companies involved has been extremely positive, with many of them expressing real benefits in terms of running and maintenance costs. The fact that an engine manufacturer had developed an oil specifically for its own engines particularly resonated."
Ralph Medora, managing director of Mayphil
Among examples of how the oil had performed, users cited the fact the Perkins Engine Oil maintained its viscosity and engine protection for twice as long as other proprietary brands, which has a significant impact on lowering service and maintenance costs. Engine protection including reduced wear on parts was also deemed to be an important factor in improving whole life costs, optimising inventory management and improving service intervals.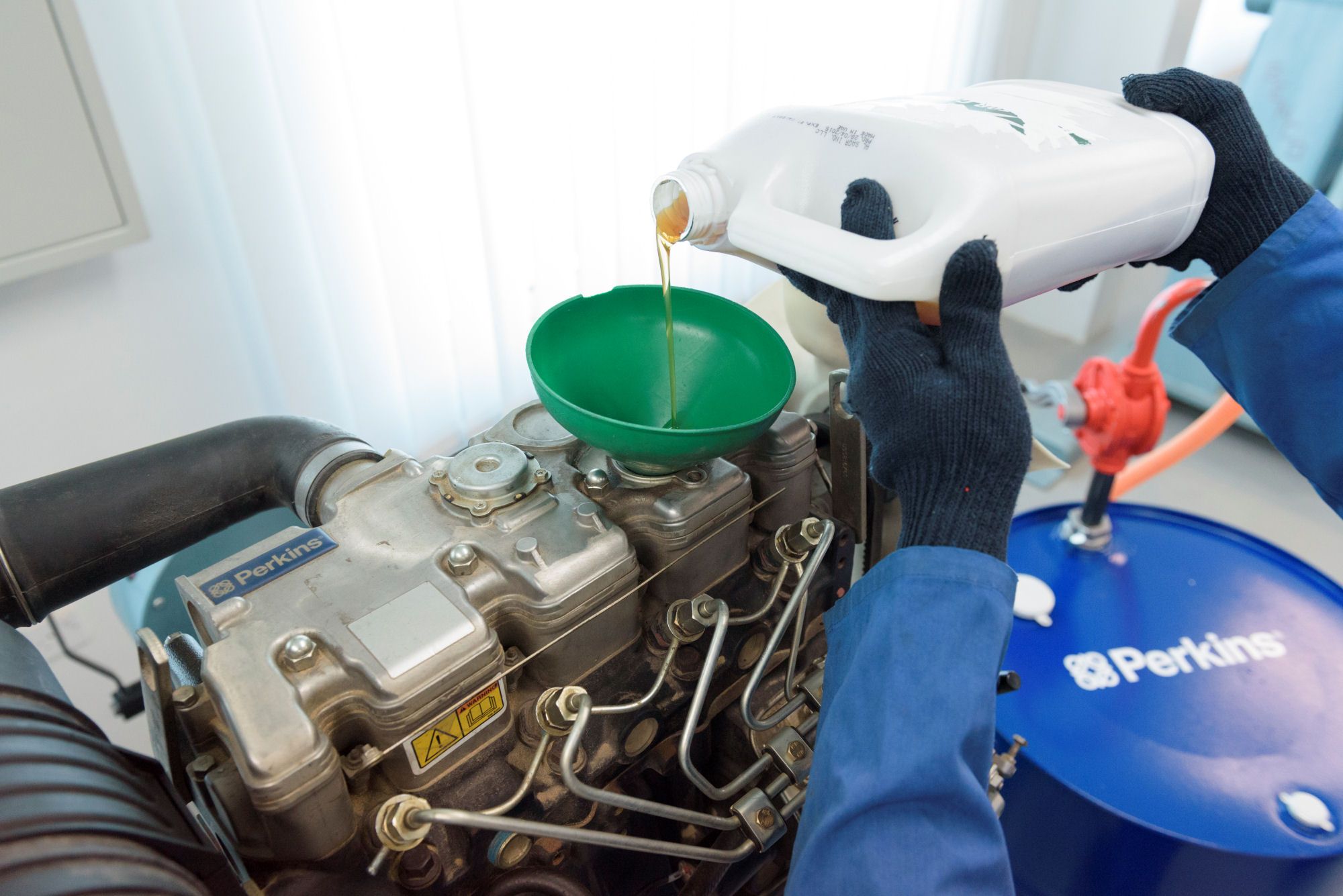 Superior performance
"Given the harsh environments and high ambient temperatures in which these engines have to work supplying prime power, the results of the trials have exceeded expectations. There is no doubt that Perkins Engine Oil offers a superior level of performance when compared to standard lubricants. When one considers the often remote locations of some of these installations, having to make fewer oil changes has a positive impact on whole life costs, which the telecoms companies appreciate," concludes Medora.
Not all engine oils are the same, and whilst oils may meet the same viscosity and standards, such as API (American Petroleum Institute) and ACEA (European Automotive Manufacturers Association), they may deliver different performance and protection. Perkins Engine Oil is specially formulated for Perkins for the needs of off-road diesel engines with a unique blend of 13 additives and has undergone extensive testing to ensure long engine life, excellent wear protection, and particulate handling. Perkins Engine Oil is used by Perkins in its manufacturing plants throughout the world for engine testing and is the only oil approved and recommended by Perkins for use in its engines.
Perkins Engine Oil SAE 15W-40 is a high performance diesel engine oil that has been developed for all U.S. EPA Tier 3 and below diesel engines. It is suitable for engines with common rail electronic and mechanical fuel injection systems. The oil is available through Perkins distribution network and can be bought as 20 litres or 208 litre barrels.